Back to top
News and Announcements
School Closure Update

The state has just directed all Florida school districts to remain closed through Friday, May 1, due to the Coronavirus. Hillsborough County schools will follow this directive, and learning will continue via online distance learning. We will keep you informed of the latest updates.
#BridgePrepAcademy #BridgePrepAcademyofTampa #BPAofTampa #BridgePrepBulldogs

Grab-and-Go Meals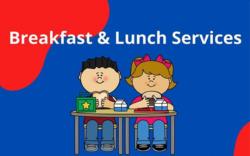 From now through May 1st, Hillsborough Schools will establish Grab-and-Go feeding sites to ensure that students have accessibility to nutritious meals.
Each location will start serving food to those 18 years old and under from 9 a.m. until 1 p.m. daily. They encourage parents and caregivers to drive to the locations but will also be accepting walk-ups. The food will be distributed directly from school buses which will be set up in the designated car line at the designated schools. For more information on designated pick up schools, visit https://hillsboroughschools.org/doc/2661/superintendents-office/resources/coronavirusgrabngo/

In order to keep record of food distribution, a child does not have to be present, however parents are asked to know their child's student number. Staff will verify that the child is enrolled. Meals can be picked up once a day between the hours of 9 a.m. and 1 p.m.

HART will also be offering free rides to students with a school ID or HART Youth ID on regular routes that service Hillsborough County Schools. Find out more on www.goHART.org

Corona Virus Update: Schools will remain Closed until May 1st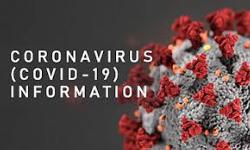 Kicking off our back to remote learning- Virtual Spirit Week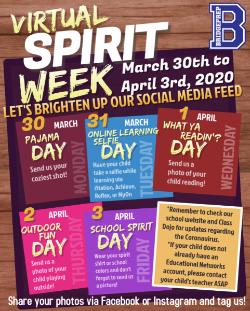 Calling all Bulldogs!! Join us with some virtual spirit fun to kick off our back to remote learning next week! Share your pictures each day to help motivate your friends into our virtual learning fun!
Please remember to check our school website and Class Dojo for updates regarding the Coronavirus.
If your child does not already have an Educational Networks account, please contact your child's teacher ASAP.

#BridgePrepAcademy #BridgePrepBulldogs #RemoteLearning #VirtualSpiritWeek2020

Istation WEBINAR's in ENGLISH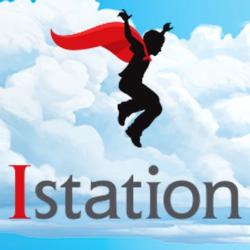 ISTATION in Spanish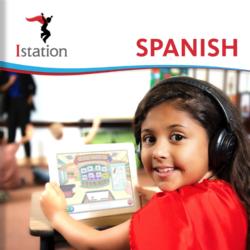 Principal Weekly Update March 25, 2020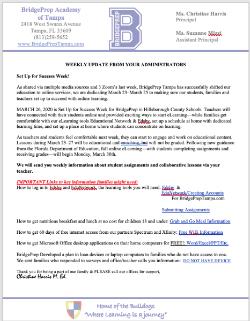 Click to View Message and Important Details (AREAS ARE HYPERLINKED FOR EASY ACCESS)

VIRTUAL LEARNING EDUCATIONAL NETWORK HAS BEGUN THIS WEEK!!!!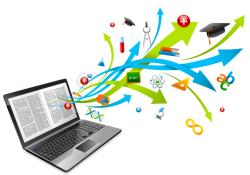 DO NOT HAVE a Computer, Tablet, or Desktop?
CALL OUR OFFICES ASAP (813-258-5652)
ASK FOR MR. CASTRO

Free Phone App - Tiny Scanner - Easiest Way to Upload Student Assignments!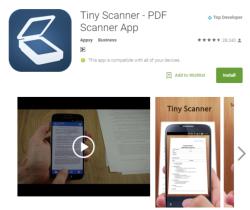 EASY WAY TO USE YOUR PHONE TO TAKE A PICTURE OF STUDENTS WORK SEND IN EMAIL AND SUBMIT ON OUR ONLINE LEARNING ED NETWORK!